Here are some of the funny things that have happened in seasons 5-7.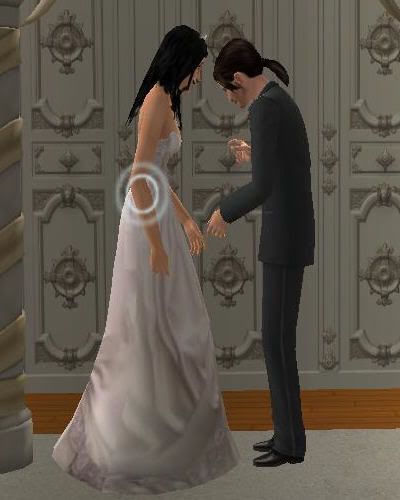 2. I let my sims live in the dorms because I was worried about THEIR cooking skills. Geesh!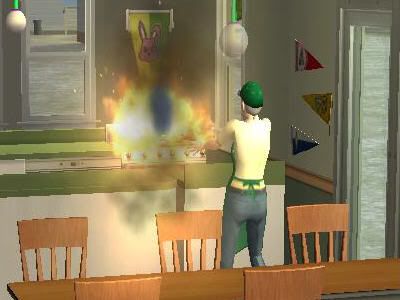 3. This picture may not look that funny, but it was hilarious when it happened in the game. Socialite Amanda Cory fell asleep in her plate at a dinner party at my Uni sims' house. She wouldn't wake up. Since she wasn't controllable at the time, I couldn't make her leave. She slept in her food at the Uni house for over 24 hours.
4. Amaya, I know you're very excited about greeting Philip, but you really should put on some clothes before running out into the yard.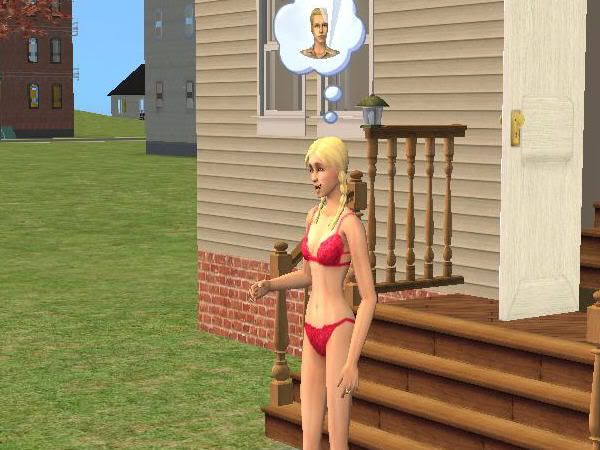 5. Desperate to fulfill his lifetime want, Nich will take anyone as a lover.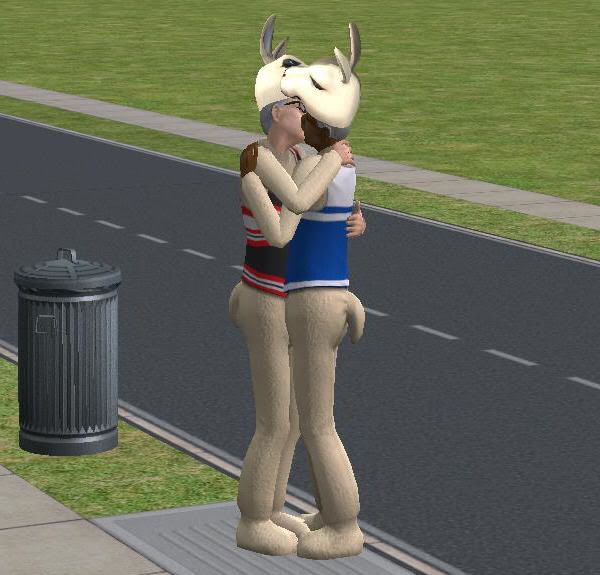 6. You would think that the social worker would know that you shouldn't leave a toddler sitting in the cold snow.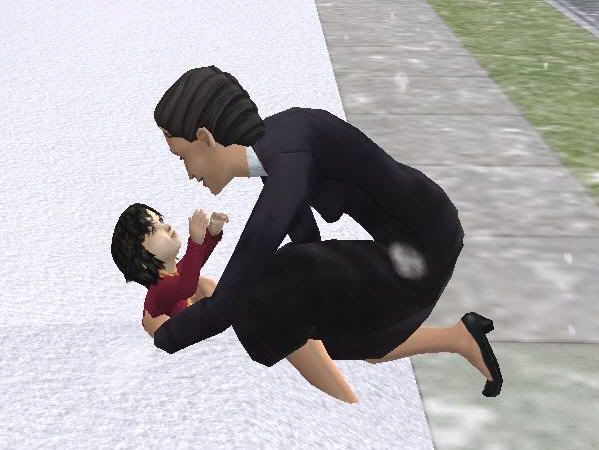 7. Harry is a little genius.
8. "Girls, how many times have I told you not to track snow into the house?"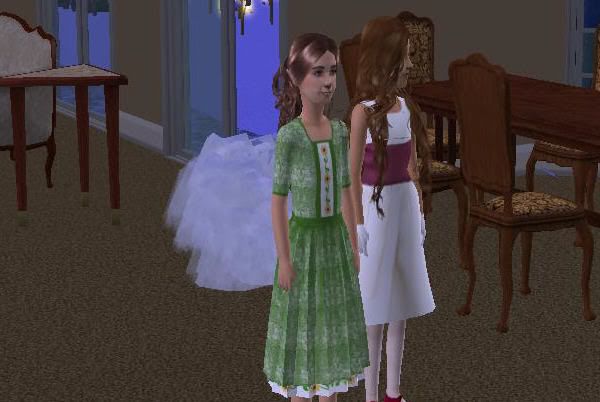 9. I know the smutsle is more popular than ever, but really boys, in the bathroom?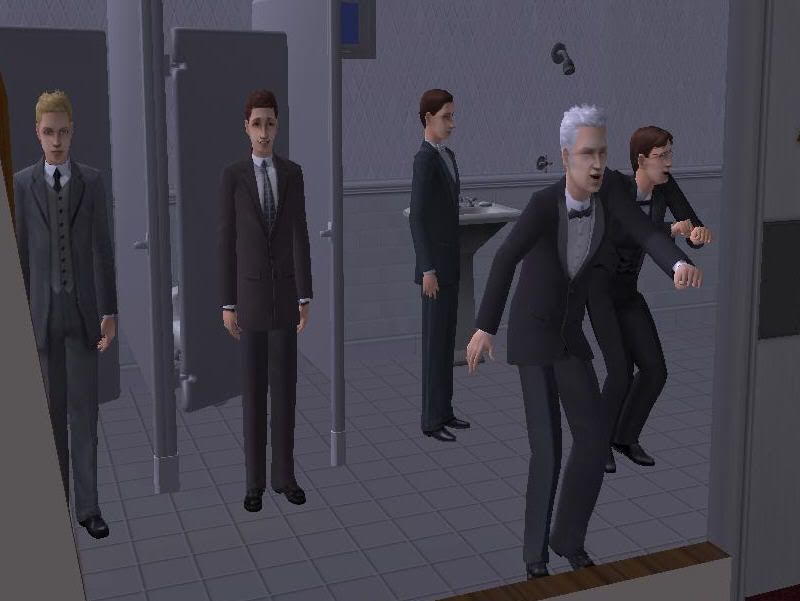 10. This shot looks simple enough, but take a closer look. Yep, that's 8 sims all fishing for the same fish.
11. Apparently social workers don't know that babies need car seats either.
12. And someone should tell their parents that children really shouldn't play in the middle of the road.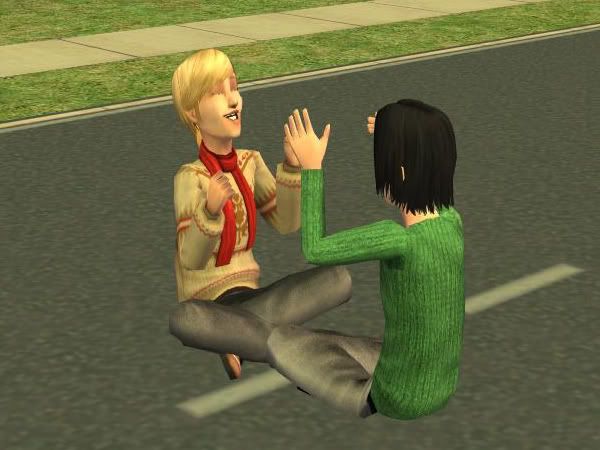 13. What kind of mythical creature is this? A flying skunk???? It's a game graphics glitch. It flew around my lot for hours.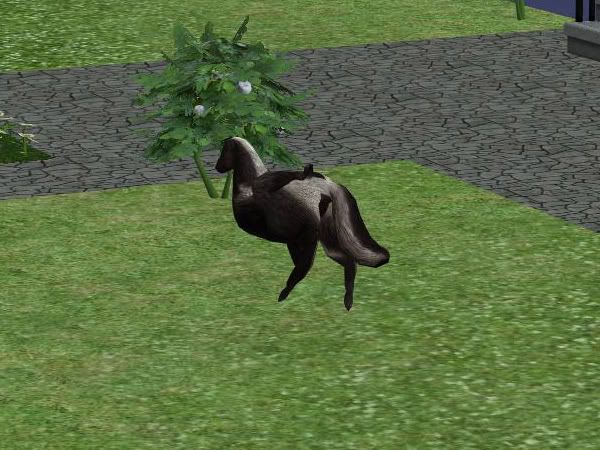 14. Alyssa's popping out babies, literally.