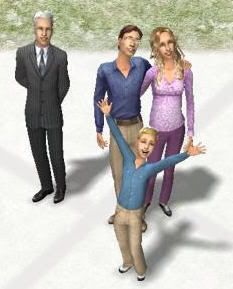 George Windsor—Elder male family sim with Aries personality
Lifetime want—have 6 grandchildren

Andrew Windsor—Adult male fortune sim with Aquarius personality
Lifetime want—become chief of staff

Elizabeth Windsor—Adult female family sim with Cancer personality
Lifetime want—reach top of education career

Philip Windsor—Child male sim with Sagittarius personality


Year 1 Season 2—Winter

Keeping Elizabeth happy and comfortable was becoming harder and harder as her pregnancy progressed. It was a good thing that she was on maternity leave. A hamburger on the couch in front of the television, yes, that would work to improve her mood.




She invited the headmaster of the private school over that night. She was a Windsor, and Windsors went straight to getting things done. She called the man over, served him dinner, offered him a quick tour, and just like that her son was in private school. Things were definitely easier when your father-in-law was a famous politician, even if it was a long time ago in another country.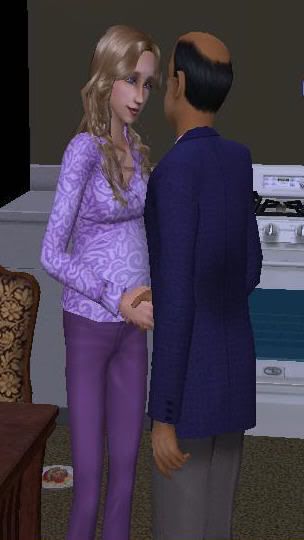 Sending him to private school definitely paid off. The very next day Philip came home and announced that he'd started taking violin lessons. He'd been selected as the concert master in the private school orchestra. He also brought home some friends from school.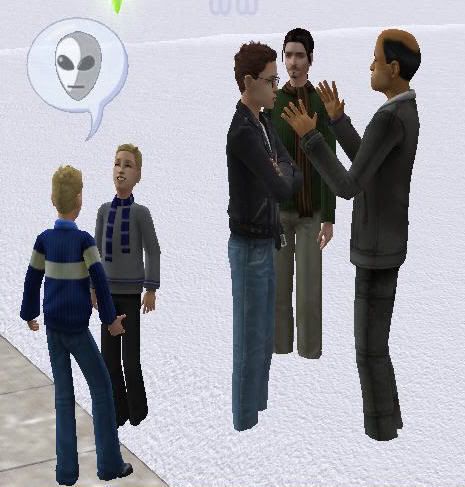 Andrew came home from work with an announcement. He'd finally been promoted to resident. Now he was making the kind of salary that could support his growing family.

It was a good thing, because Elizabeth went into labor that night.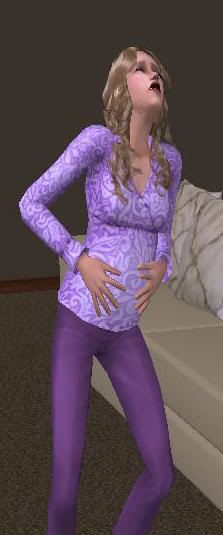 The whole family gathered around to cheer when she brought home little James from the hospital.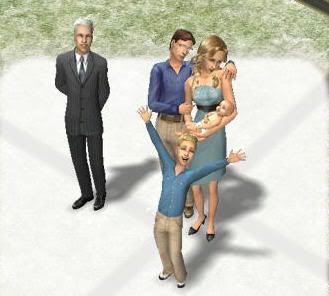 "George, do you think that you can take care of James so that I can go back to work? I found out that I can take 3 days off from work to take care of him, and I know that I should try to bond with him more, but I'd really like to go back to work and get a promotion."

"Of course, Elizabeth," he replied. "I'd love to take care of the baby. You just go back to work, and I'll take care of everything. But, think about having another baby again, soon, will you? I'd really love to see 6 grandchildren before I die."

Andrew and Elizabeth both headed off to work, hoping for promotions, leaving James in George's capable hands.





It was an evening of special announcements that night. Elizabeth had been promoted to substitute teacher, Andrew was promoted to general practitioner, and Philip brought home an A+ report card. The Windsor family was finally back to the prosperous household they were previously use to.




Elizabeth wasn't happy stopping there, though. Oh no, she had dreams of making it to the top of the education career. Did that stop her from wanting more babies, no, of course not. She wanted it all. So, she held little James and worked on bonding with him while she practiced the speech she needed to learn for her next promotion.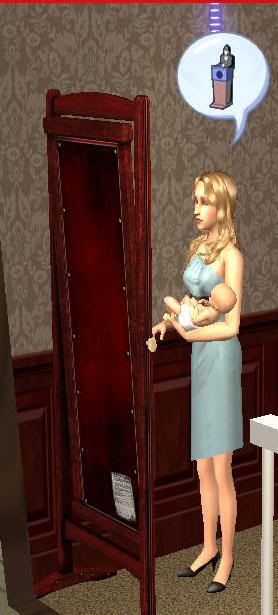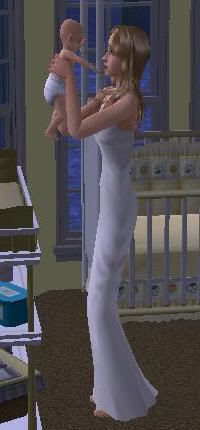 Elizabeth was on the fast track for her career. She'd spent most of her maternity leave studying up, and she was flying through the promotions. She was promoted to elementary school teacher the very next day. This was a job that Elizabeth just loved. She really enjoyed playing with the children and teaching them, but she still held dreams for more.

In the meantime, the family needed some attention. It was time for James' first birthday. He wasn't a baby anymore. They, of course, through a huge party for him complete with cake and party favors.



Elizabeth held James close to get a good look at him for the first time as a toddler.





Introducing James Windsor . . . personality Sagittarius, Neat 4, Outgoing 4, Active 9, Playful 7, Nice 1 (ouch!). And his appearance . . .

"He's hideous!" she shrieked, almost dropping him. "How could that thing have come from me? I'm . . .I'm a pretty woman, and Andrew is amazingly handsome . . . that thing . . . it's a monster . . ."

"Now, now," George took James from her hands. "It's actually rather common for Windsor children to turn out a little on the ugly side. Perhaps it was too much inbreeding generations ago. But, a little bit of sim surgery when he's an adult, and he'll be as dashing as your husband here."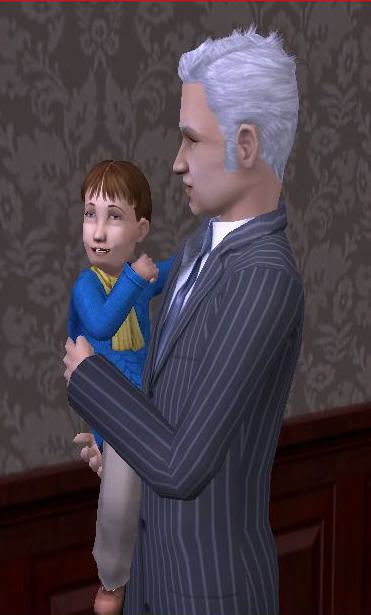 The party ended up a good time, even though the mother of the baby was still completely flipping out. The guests seemed to just move on and have fun conversing anyway.

George spent the night teaching James some necessary skills. He learned to use the potty right away. He was definitely a child only a grandfather could love, but George was happy to have him just the same.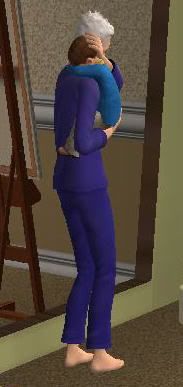 Season Recap

1. Elizabeth had a baby boy, James.

2. Philip got into private school.

3. Elizabeth was promoted to elementary school teacher. Andrew was promoted to general practicioner.

4. They had a good birthday party for James.

5. James is a hideous toddler with a monster personality.


Author's Notes



This family is by far the easiest to play. It's almost too easy how fast these sims have been speeding through their promotions. Too bad James is soooo ugly. It's going to take lots of encouragement to get him to be decent sim. I really hope that not all their babies end up ugly, because the parents are so pretty. Maybe they just don't blend well. In any case, James had bettered not even think about rolling up a popularity or romance sim. It's just not happening, buddy. Everybody pray he rolls up knowledge.