George Windsor—Elder male family sim with Aries personality
Lifetime want—have 6 grandchildren

Andrew Windsor—Adult male fortune sim with Aquarius personality
Lifetime want—become chief of staff

Elizabeth Windsor—Adult female family sim with Cancer personality
Lifetime want—reach top of education career

Philip Windsor—Child male sim with Sagittarius personality


Year 1 Season 3—Spring



Spring started out very badly for Elizabeth. She had worked her whole maternity leave to improve her skills in order to be promoted to elementary school teacher, but her first day at the job she made a big mistake. They told her that perhaps she wasn't cut out for the job after all, and the principal demoted her back to substitute teacher.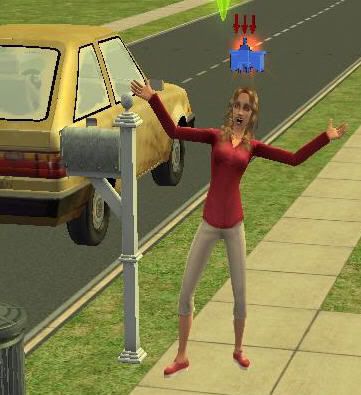 Elizabeth was devastated, and she cried through most of dinner.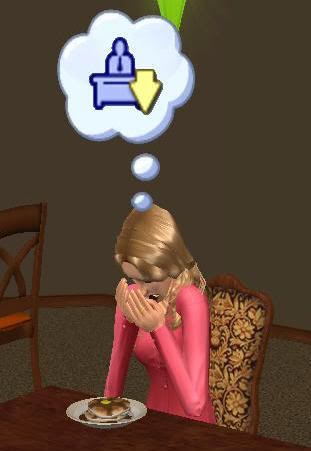 She decided to play with James to try to cheer herself up. He was still ugly, but he was her child. Cuddling him close did seem to improve her mood.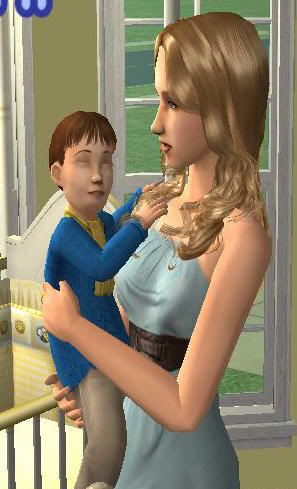 The whole family was so upset about Elizabeth's demotion and worried about raising James properly that they all completely forgot about Philip's birthday. He grew-up well anyway, mostly because of the attention doted on him before the birth of his little brother.




Philip was rather annoyed that everyone had forgotten his birthday. He'd thought about being a family sim before that. Philip had tried to be nice to his little brother recently, but he was just plain mean. And they all cared for James that night and forgot about him. So, whatever, family was out. So was his brief thought of being a fortune sim to please his father. He decided he wanted to be a pleasure sim. He'd care about himself and feeling good and forget everyone else. Having fifty dream dates, yeah that sounded like fun.

George invited Denise out on a date that night. They had a good time, even if some old bat complained about their making out in public.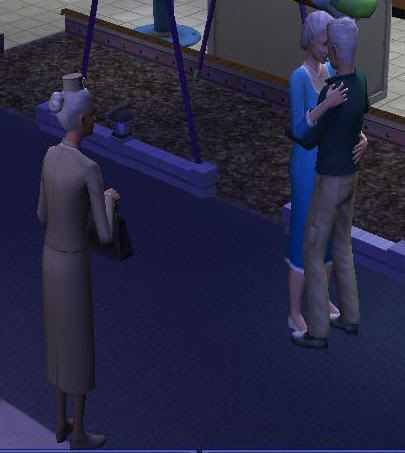 The next day Elizabeth helped Philip learn to walk and George taught him how to talk.




Philip had had enough. His family was still giving all of their attention to James. He had to remind himself that he didn't care about family anymore anyway. He snuck out that night with his friend, Evan Sinclair.
The next day was James' birthday. They had a huge party and it was a rocking time. Elizabeth carried James to the cake and helped him blow out the candles. A quick hair cut and change of clothes later, well James was still an ugly child, but he wasn't hideous anymore. If you didn't look at the face to close, he was actually all right.



George was waiting for Elizabeth when she came home from work the next day. "Elizabeth, I made you a special snack," he said, handing her a desert plate.

"Ohhh, is that cheesecake? What did I do to deserve that?" she asked.

George simply grinned. "Oh, I just felt like using some of my new cooking skills."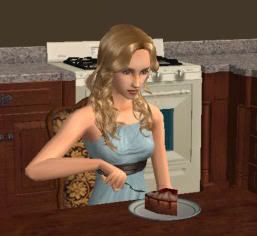 The next day Elizabeth got a surprise. She recognized that sudden bump all too well. She was pregnant again.


Season Recap

1. Elizabeth was demoted to substitute teacher.

2. Philip became a teen. He grew-up well even without a party. He chose pleasure as his aspiration and his lifetime want is 50 dream dates.

3. James became a child and grew-up well.

4. Elizabeth is pregnant again, hopefully with twins.

Author's Notes

That first day of spring for them was probably the hardest for me to not break the must save rule. I was so distraught over Elizabeth's demotion that I actually forgot Philip's birthday, which was the whole reason I was playing that family at that time to begin with. Oh well.

I'm a little nervous about the 50 dream dates lifetime want. Fifty is an awful lot.

James is looking a little better.

Just for fun, here are a few cute pictures of my Windsor men studying.